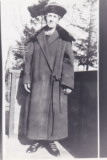 My name is Sharilynne St.Louis, I am the great great granddaughter of Charlotte Madden, a BHC child and this is my story or should I say Charlotte's story.  My family search began in 2008 in search of my 2 half brothers that I did not know. I did find them! However, my interest did not stop when I found my brothers. I also discovered on a marriage certificate that one of my great great grandmothers (Charlotte Madden) was an orphan. The family story was that she had come to Canada from Ireland as a young child with her biological family and was a daughter of a wealthy seed mill owner. We thought the story was true as she had grown up in a home of a seed mill owner but it wasn't totally true. There was a lot of stigma in those days about being an orphan and she kept her secret safe for 3 generations but then I came along! I don't think she will be too upset with me for telling her story because I also found her parents, her siblings and now have contact with my cousins from her line. Sadly she never knew anything about them past the age of 7!  I had no idea at the time of how I would trace her family and had never heard of the  BHC movement. I began researching the history of the orphans sent to Canada and luckily stumbled across a couple of different BHC organizations in 2015 that help people reconnect and find their families. I gave it a try and within hours I had documented proof of Charlotte's history. I can't tell you what it feels like at that moment that you know that you have found the parents of an orphaned child (who happens to be your great great grandmother) at that moment you just know that their spirit is with you and that somehow their soul is now more peaceful.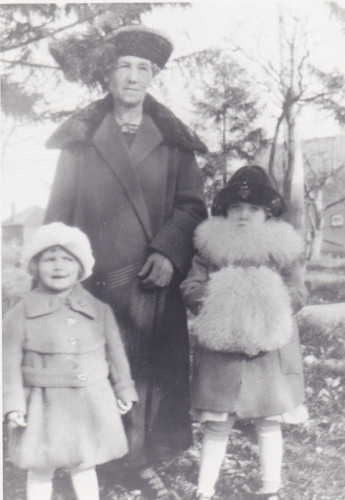 Charlotte Madden was born in Aldershot, Kent, England, November 16th,1866, the 2nd child of Mary Ann Benson and William Madden. She would become the second generation from her mother's line to live in the workhouses. Charlotte's mother (Mary Ann Benson) had been raised in and out of the work houses (Seven Oaks) throughout her short life, and by the time Mary Ann was 17 she was working as a servant for the Frederick and Esther Wolf family. She got pregnant by their second eldest son (Alfred Wolf who was 35 when she was just 17) and the family sent him away to avoid the embarrassment. We are not sure of the "nature' of the relationship but we do know that although Alfred did not marry Mary Ann, she took his name for their son, she named him "Alfred Wolf Benson." He was on born October 21, 1861 in Bromley,Kent England.  A couple of years later Mary Ann met William Madden, a corporal in the the British Army and he married her July,1863. They had 5 more children together:  (1) William Edward Madden born April 1865;  (2) Charlotte Madden born November 16, 1866; (3) Harriet Emily Madden born October 29th,1868; (4) Elizabeth born September 27, 1870; and (5) Walter James Madden born July 31, 1872 (8 months after his father's death). Mary Ann's life had improved dramatically from living in the work houses and was now living in a house and married to a soldier. She must have been so happy but then fate brought her to her knees in October, 1871, when her husband died at the age of 31 unexpectedly of a heart attack in the Regents Street Barracks and she had just found out she was pregnant with her 6th child. Her 6 children were ages 10,6, 5,3 1 and 1 in utero to care for. I can't even imagine her anguish, losing her husband, having no financial means or family to support her and having to go back to the workhouses she had also lived in as a child. It must have just crushed her and I am sure she was not aware of what was about to come which would be far worse.
We don't know exactly what date Mary Ann and her 6 children ended up in the workhouse at  Camden Street, Pancras, but surely she was there because she had no means to support herself and the children. There was no pension for widows of soldiers. We are also not sure why she was "removed" from Pancras (as per the Lewisham record) and put into the Lewisham High Street Work house in May of 1873, but at least she still had all of her children with her.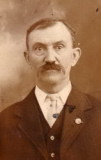 Her oldest daughter (and my great great grandmother) Charlotte Madden was about 5 or 6 years old when she first entered these workhouses with her mother Mary Ann and her 5 siblings. It would be in  the Lewisham workhouse that this family would be separated for the next 3 generations. She would be the first to be removed from the workhouse and sent abroad to a strange land and to an unknown family. She left for Canada via Dr. Stephenson in September, 1874, at the age of 7, aboard the ship Texas and eventually arrived in Hamilton, Ontario. Her sister Elizabeth was moved out of Lewisham workhouse and moved into the Wandsworth Union workhouse and died at the young age of 6 (December 1876). Her brother Walter ends up as a soldier in India. He was born in the Lewisham workhouse, we don't know how or when he ended up in India or what his life was like, his story is mostly unknown. Her sister Harriet remains in England but gets transferred to the Girls School for destitute girls in 1881, at the age of 13, eventually being adopted by the Sunderland family and marrying James Tomlinson in 1896. Her half brother Alfred stays in England, we don't know what happens to him but we do know he married a woman named Elizabeth Sears in 1881. The only other sibling to be sent away was her brother William who was removed from Lewisham and placed into the Liverpool Sheltering home April 27, 1876. We are not sure why he was removed from Lewisham but it appears they were all separated eventually. William is sent to Canada on the 27th of April, 1876, and arrives in Quebec aboard Sardinian arriving on May 5th, 1876.  at the age of 11 via Ann MacPherson's and  being the first party of Louisa Birt's to Knowlton, Quebec. William married Amelia Elizabeth Snook January 8, 1885, in Kingtson, Ontario. We know nothing of his life after this point. The children are all separated starting  3 years after the father's death, their mother Mary Ann Madden dies of consumption in the Camden Street, Pancras workhouse on December 11, 1878, her oldest child being (Alfred) 17 and her youngest Walter being only 6 years old.
Charlotte Madden appeared to be one of the lucky orphans. She was placed in the home of Ebeneezer Edmonds and Mary Daniels in the Brant area (Lynn Valley) they owned a local oatmeal mill and he was postmaster for the area. They educated her and treated her well. Not sure if she was a servant for them, Charlotte only spoke about them as if they were her family.  Mary Daniels and her daughter were witnesses at Charlotte's wedding to John North whom she married April 8th, 1891 and they had 4 children; (1) Douglas St.Clair North 1898 to 1965;  (2) Mary Ethel North 1902; (3) Clarence Gordon North 1895 (4) and my great grandmother Edna Lillian North 1893 to 1938 (she died young from myasthenia gravis) Charlotte never saw or heard or even spoke about her birth family after being shipped out of England. She never knew that her brother William lived only a few hours away in Kingston, Ontario. Charlotte continued to work at the mill until her death. She died March 17th, 1940 at the age 74, something fell off a shelf and killed her. My grandmother and great grandmother did not know she was an orphan, they were told the Edmonds were her family most probably because she was ashamed. Sadly the shame is not hers, but she bore it. I have mixed feelings about  the BHC movement. I understand the living conditions and opportunities for these needy children were  extremely difficult but at the same time they could have taken much better care to preserve the records and oversee the actual conditions these children were being sent to. I have not stopped searching for more information. I have been fortunate to have made contact with cousins from England to Australia and we are sharing our stories and pictures.