The British Home Child Group International, Gilles Duceppe and Luc Theriault, MP BQ are happy to announce that their collaboration resulted in an official and unanimous House of Commons Apology which was issued on February 16, 2017.
The Official House of Commons Apology to the British Home Children/Child Migrants and their Descendants Unanimously Adopted on  Feb. 16, 2017
Mr. Luc Thériault (Montcalm,… BQ): "Mr. Speaker, I ask for the consent of the House to adopt the following motion, with the support of the MP from Humber River–Black Creek [Judy Sgro], the MP from Chilliwack–Hope [Mark Strahl], the MP for Vancouver East [Jenny Kwan] and the MP from Saanich–Gulf Islands [Elizabeth May]:
"That the House recognize the injustice, abuse and suffering endured by the British Home Children as well as the efforts, participation and contribution of these children and their descendants within our communities; and offer its sincere apology to the former British Home Children who are still living and to the descendants of these 100,000 individuals who were shipped from Great Britain to Canada between 1869 and 1948, and torn from their families to serve mainly as cheap labour once they arrived in Canada."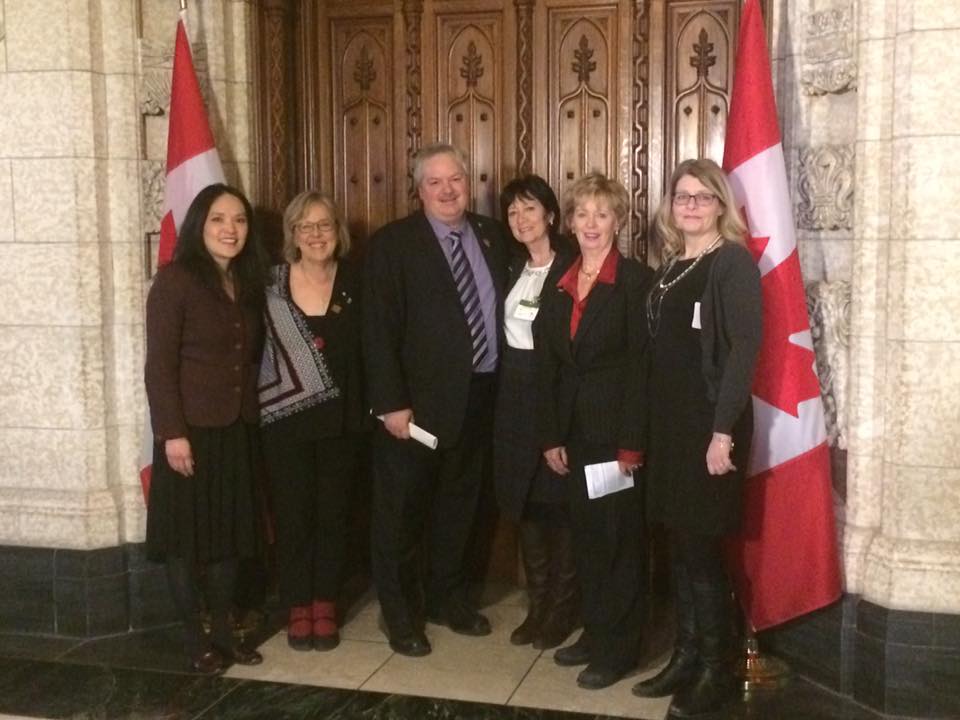 The Apology Petitions and their Results:
Since 2013, our members have been actively involved in collecting thousands of written signatures and submitting them to the federal governments.  MP Judy Sgro has tabled an apology petition four times in the House of Commons on behalf of the British Home Children and their descendants. See the Honorable Judy Sgro here on our YouTube video: www.youtube.com/channel/UC1AxBE_GcEDWVk9ugMOnbmQ 
As well, in 2016, our Apology committee emailed all Liberal MPs in their language of choice and followed up those emails with phone calls.
The current epetition can be signed here:  https://petitions.parl.gc.ca/en/Petition/Sign/e-331
Our previous epetition garnered 995 signatures and was presented and tabled in the House of Commons on Dec. 8/2016.  Click on this link to see the government's response.
Sign our epetition: https://petitions.parl.gc.ca/en/Petition/Details?Petition=e-257
e-257
Petition to the House of Commons
Whereas:
Over 100,000 British Home Children/Child Migrants, were systemically relocated from their British homeland to Canada, in order to indenture them as farm labourers and domestics as part of an unjust immigration policy;
These vulnerable British Home Children were severed from their families, many were physically and/or mentally harmed, and were stigmatized by Canadian communities meant to foster them;
Many descendants are unaware of this part of their heritage or are actively searching for the family they have been deprived of;
The Governments of Australia and the United Kingdom have issued formal apologies for their involvement in this child migrant scheme; and
Elderly yet surviving Home Children and the estimated four million Canadian descendants of Home Children deserve the same recognition in the form of a formal apology from the Canadian government.
We, the undersigned, Citizens and Residents of Canada, call upon the House of Commons to Issue an unequivocal, sincere and public apology to the elderly yet living British Home Children and all the descendants of Home Children. We seek this apology in order to acknowledge that this child migrant scheme is an important part of Canadian history and to recognize that it is a legacy that has roots in the harm and displacement of thousands of vulnerable children. An apology would ensure a higher profile for British Home Children, thus enabling the education of the public. An apology would help to heal the wounds of separated families and providing a chance for more people to discover their family history within the context of a proud Canadian culture