Contact: Barnardo's; Annie MacPherson's and  Louisa Birt – Knowlton Home's records are all held by Barnardo's, including Marchmont and Stratford homes : email: valerie.smith@barnardos.org.uk; website: www.barnardos.org.uk
Receiving or Distribution Homes in Canada: Barnardo's – Hazelbrae Barnardo Home in Peterborough, Ontario; Russell Training Farm in Russell, Manitoba;  Toronto Receiving Homes: 214 Farley Ave., 50-52 Peter Street – Boy's Home, 538 Jarvis Street, "Girls Home" at 152 Bathurst Street; Winnipeg Receiving Homes: 115 Pacific Ave. and  75 Bannerman.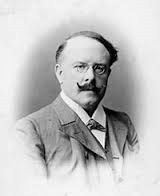 Dublin-born ,  twenty-one-year old Thomas John Barnardo arrived in London, England  in 1866 to train for missionary work in China.  Soon after, it was suggested that he be educated as a doctor and he attended the London Hospital in Whitechapel.  The East End of London was teeming with the poor and through working at the Ragged School, he met Annie MacPherson, a Scottish evangelist and supporter of child migration. It led to him opening a Boys' Home in Stepney Causeway in 1870.
At first, Barnardo concentrated on saving boys and set up a City Messenger  Service – where boys delivered messages around London.  After his marriage to Syrie Louise Elmslie in 1875, he turned to helping girls, as well and The Girls' Village Homes at Ilford, Essex, was opened. More Homes followed and his policy of 'no poor child ever to be turned away' was taken in earnest.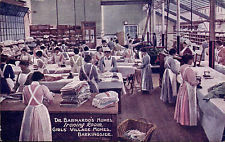 Convinced that Miss MacPherson's idea of migrating children to Canada was the best solution, he first sent children through her agency but in 1882, Barnardo toured Canada to find a good location for  a Barnardo Receiving Home and opened one in Toronto, Ontario.  He began sending large groups of children under his own name. 
After extensive renovations, his receiving Home in Peterborough, called Hazel Brae, donated by George Cox, president of the Midland Railway and later Mayor of Peterborough, was opened in 1884. Around nine- thousand children passed through Hazel Brae. The first Toronto location was closed, although in 1886 another location, at 214 Farley Street was opened to accommodate boys.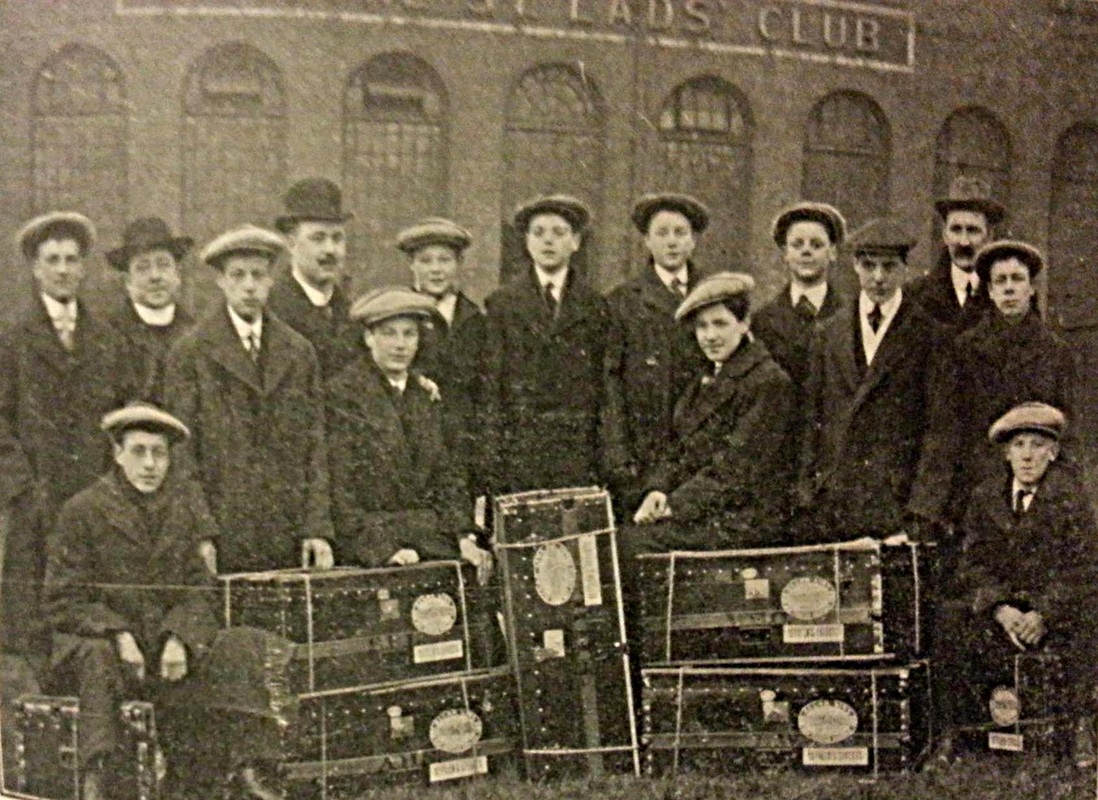 It was said, at that time, to make the 'Canada List', the Barnardo's selection process was rigorous – the children had to be both physically and mentally sound.
In 1888, an over 8,000 acre farm was opened in Russell, Manitoba with the purpose of training Boys at farm work. It was so impressive that  a model of the farm was on display at the World's Fair in Chicago in 1893. Sent there were. Another Home was opened in Winnipeg and boys sent there, were placed in Manitoba and the North-West Territories.  The young ones were boarded out in farm households in Northern Ontario.
The 1901 Smart report listed 96 Barnardo Homes in England and the children sent to Canada were sent to almost every county.  There were four receiving Homes, two in Ontario and two in Manitoba. Up to this point in time, Barnardo had sent over 13,000 children to Canada.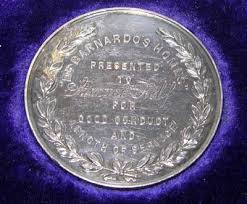 Children who stayed in their placements for a period of time were awarded good conduct medals in both silver and bronze.
In 1905, Dr. Barnardo passed away but his work was continued on by his wife, Mrs. Syrie Louise Barnardo and in 1911, childen began to be placed in Saskatchewan, although immigration to Western Canada was restricted to boys. Girls remained in Ontario.
In 1912, the Toronto Receiving Home was located at 50-52 Peter Street and Hazel Brae was renamed the Margaret Cox Home.
Although most agencies ceased to send children during the First World War, Barnardo's sent a party of children in 1915. Many Barnardo Boys enlisted in the Canadian Expeditionary Force; some to see their families again. 
After the First World War, the Oversea Settlement Committee, funded immigrants to any of the colonies and Australia was looked upon with interest as the 1921 Adolescent Act in Ontario was passed, making 16 the mandatory age to stay in school.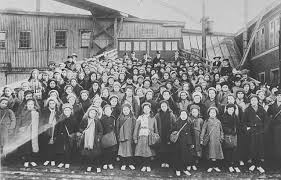 In 1922, the Toronto Home was moved to 536 Jarvis Street, and in 1925 records from the Liverpool Sheltering Home and Annie MacPherson Homes were passed over to Barnardo's who held excellent records themselves.
Further social reforms caused the child migration process to dwindle and the last group of Barnardo Children arrived in 1939.