St. George's Receiving Home in Ottawa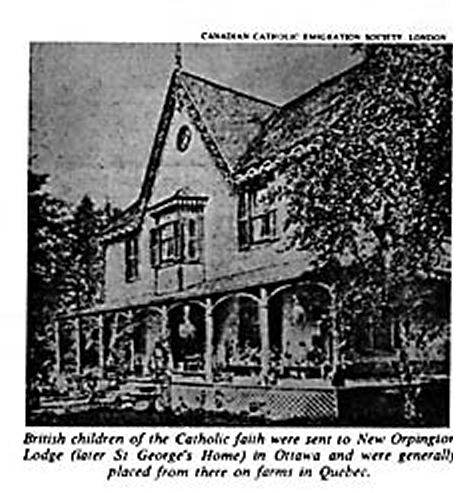 The Catholic Church emigrated about 10,000 British children to Canada as part of the child migrant scheme.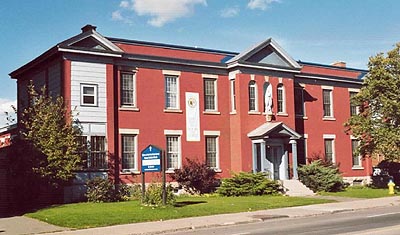 Now known as the Holy Rosary Parish Rectory on Wellington Street in Ottawa, one of the main Receiving Homes for Catholic children was St. George's Home in Ottawa. From here, children were placed with Catholic families. As Ontario was largely a Protestant province at that time, many of the children were sent to Quebec  to French-speaking families.
It was formerly known as The New Orpington Lodge. After a negative report by George Bogue Smart, who had been appointed the Inspector of British Immigrant Children and Receiving Homes in 1900, it was renovated and renamed The St. George's Home in 1904.  Read more about G. Bogue Smart here: http://wp.me/P6Ebxg-gt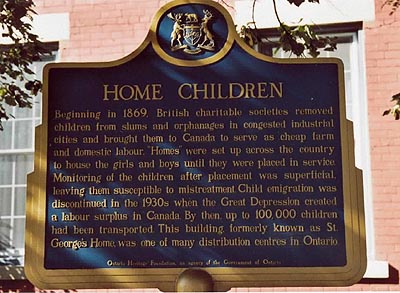 The St. George's Receiving Home was in use from 1895 to the early 1930s.
Gilles Duceppe, former leader of the Bloc Quebecois and Leader of the Opposition's maternal grandfather came through St. George's Home.  See the whole story here :http://wp.me/P6Ebxg-ou
View more about the Catholic Church's involvement with the British Home Children: http://wp.me/P6Ebxg-92