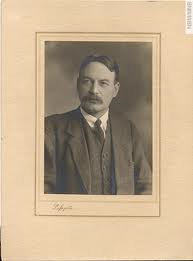 Cambridge University-educated and Glasgow-born, George Carter Cossar, spent time working in his chosen field of civil and mining engineering in Peru. There he introduced Canadian wheat, corn and cattle to help the poor help themselves.
Upon his return to Scotland, he opened a home for boys at 173 High Street in Glasgow in conjunction with the Church of Scotland's  Committee on Social Work followed by a farm for boys near Stirling in Scotland.
After communicating with the Canadian Minister of Agriculture with the idea of bringing poor Irish and Scottish boys from Glasgow to New Brunswick, he purchased a 600 acre farm near Lower Gagetown, New Brunswick  in 1910. The Cossar Farm Receiving Home and Distribution Centre for Scotch boys had orchards and livestock on the property. Eventually, two neighbouring farms were purchased  totalling 1,000 acres.
From the Lad's home in High Street and the other home in Glasgow at Anderson Quay, a selection of boys were sent to the farm in Sterling for training before leaving for Canada.  Cossar managed to persuade the Canadian immigration authorities to grant him the statutory commission of £1 per head, on the grounds that the boys were legitimate agricultural labourers required to work on his farm.
The first group of boys arrived in 1911 and were followed by a stream of boys, although interrupted during the First World War. During the war, Cossar trained as a medical doctor in order  to help the war effort and received  the Military Cross for valour under fire while stationed in France.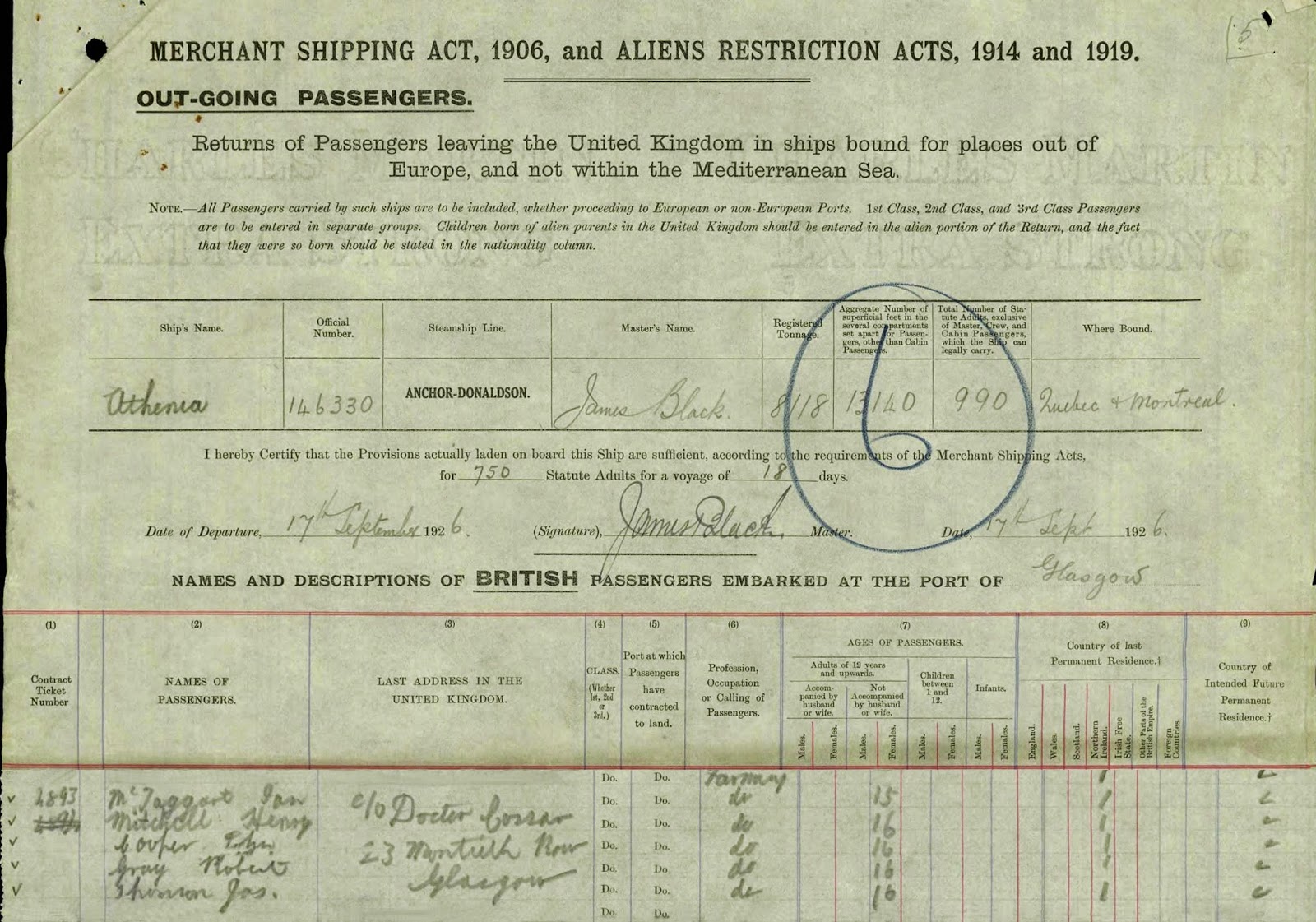 Mr and Mrs. Jackson managed the farm for Mr. Cossar and although many of the boys were placed in New Brunswick , some went out west.
Over three-quarters of the boys that came through Cossar's farm up to that point, enlisted in the First World War and twenty were killed in action.
Up to 1922, Cossar assisted emigration out of his own pocket with the ill-founded idea that the boys would pay him back once they were earning themselves. Then, as a result of the Empire Settlement Act providing funding and a new agreement signed with the province of New Brunswick, another farm was able to be bought in Scotland. Named Craigielinn Estate near Paisley, it was purchased with the help of private donations to the tune of £2,000, in order to train boys for the purpose of migration to Canada By this time, over 800 boys has passed through the Gagetown Farm in New Brunswick.Cossar also acted as a Scottish agent for the British Immigration and Colonisation Association from its inception in 1924, not only supplying boys from poor urban areas but also orchestrating the migration of boys from affluent families, and also arranging placements in provinces other than New Brunswick. From 1924, Canada replaced Australia as the primary destination of Craigielinn trainees, who were sent to the Association's receiving hostel in Montreal, but also to Cossar's Lower Gagetown farm, which was now being used by the Association as its reception centre in New Brunswick.
Reports of boys placed there were conflicting – they were either greatly praised or there were reports of neglect – including an extreme lack of hygiene.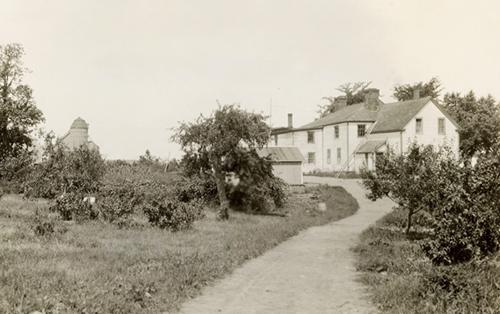 On Cossar's own suggestion — New Brunswick made the Gagetown Farm responsible for processing all the province's assisted juvenile immigrants. It became the Provincial Training Centre for the reception, distribution and placement in New Brunswick of all boys recruited in the United Kingdom  under assisted passage agreements. Cossar was from then on required to bring out 100 boys per year under his own steam, as well as receive those sent by other organizations.
For 16 years the Gagetown enterprise was wholly owned and run by Cossar himself. From 1926 to 1931 it was subsidized and directed by a Council of Management in Scotland, assisted by a Canadian committee, though Cossar himself continued to provide most of the funding
After 1928, Craigielinn trainees for Canada were then put at a disadvantage, Cossar claimed, by new federal medical regulations, including the enforcement of a minimum height requirement of five feet. The urban poor who were usually smaller because of poor nourishment and who still made up the majority of Craigielinn trainees  resulted in two out of every three such trainees being rejected.
Cossar never achieved his dream of establishing a training and distribution farm in Australia and  faced difficulties and financial loss in his Canadian ventures. In the early thirties, as a result of the Depression, emigration became increasingly difficult and Cossar's operations ceased.