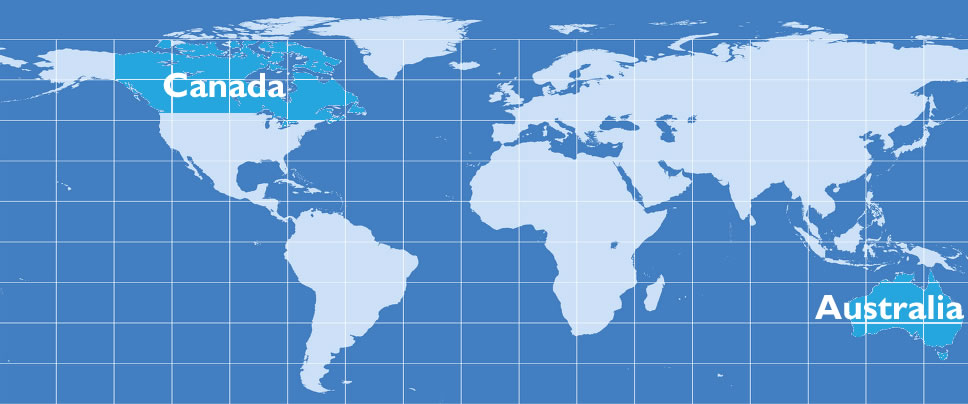 [accordion][pane title="Canada"]
Over ten per cent of the current Canadian population are descendant of the British Home Children and many do not know their this huge part of our history that took place over seventy years from 1869 to 1939.  Public awareness could lead to families reuniting, and also coming to terms with the effects this had on some of the individuals, especially those who were not treated well.
 After the apology by the Australian Prime Minister, Kevin Rudd in 2009, the British government followed suit by issuing an apology in 2010.  in 2009,  Canadian Immigration Minister, Jason Kenney, said that there's no need for Canada to apologize:
 This is an except from The Toronto Star issued on November 16, 2009
 OTTAWA–There's no need for Canada to apologize for abuse and exploitation suffered by thousands of poor children shipped here from Britain starting in the 19th century, Immigration Minister Jason Kenney said Monday.
 Australia apologized Monday for its part in the mistreatment of the so-called home children, and the British government has announced it will issue a formal apology next year.
 Kenney said he supports a private member's motion to declare 2010 the year of the home child, in remembrance of the "sad period" in Canadian history. Canada Post is planning a commemorative stamp and a number of federal museums have launched exhibits about the tragedy.
 But he said that should be sufficient.
 "The issue has not been on the radar screen here," Kenney said, unlike Australia where there's been a "long-standing interest" in the issue.
 "The reality is that here in Canada we are taking measures to recognize that sad period, but there is, I think, limited public interest in official government apologies for everything that's ever been unfortunate or (a) tragic event in our history.
 "And we've laid out some pretty clear criteria for where such apologies would be appropriate and on a limited basis."
Kenney said the issue is primarily a matter of "British policy" and no one in Canada is asking for an apology.
 In fact, Home Children Canada had been hoping the Canadian government would follow the example set by Australia and Britain.
"I'm very disappointed," said spokesman Sidney Baker.
 "We've got four million Canadians who are descendants of the home children and I think they deserve an apology for what their parents went through."
 The program which started in 1869 sent an estimated 150,000 orphaned or abandoned youngsters from Britain to Canada and other former British colonies with the promise of a better life.
 More than 100,000 of the children are thought to have been sent to Canada and Citizenship and Immigration Canada says the home children program came to an end in 1939, however the last batch of migrants to Canada are believed to have arrived in 1948.
Many were abused physically and mentally or put to work as child labourers.
 The children were typically sent to the colonies without the consent or knowledge of their parents. Some studies have suggested more than two-thirds were abused by their patrons in Canada.
 Canadians first learned of the child migrant program when a young labourer – emaciated and covered in sores and scars – died at an Ontario farm in 1895 only seven months after arriving from England.
 A spate of suicides among home children in the early 1920's led to an eventual ban on charities bringing children under the age of 14 into Canada.
 In Australia, Prime Minister Kevin Rudd apologized Monday for the treatment of home children in his country.
"We are sorry. Sorry that as children you were taken from your families and placed in institutions where so often you were abused," Rudd said.
 "Sorry for the physical suffering, the emotional starvation and the cold absence of love, of tenderness, of care. Sorry for the tragedy – the absolute tragedy – of childhoods lost."
 Baker said he can't understand the Canadian government's reluctance to issue a similar apology. He noted that Prime Minister Stephen Harper formally apologized to aboriginal Canadians who suffered abuse in residential schools.
 "This is the same thing," he said, adding that his group is not seeking any compensation.
 However, Kenney maintained apologies for past wrongs need to be meted out sparingly and it wasn't just the home children who were rebuffed.
 In the province of Ontario, the British Home Child Day Act, 2011 has made September 28  'British Home Child Day' to recognize and honour the contributions of the British home children who established roots in Ontario.
[/pane][pane title="Australia"]
In Australia, such "Child Migrant" children are part of a larger group known as the "Forgotten Australians".
"Forgotten Australians" is a term the Australian Senate has used to describe the estimated 500,000 children who were brought up in orphanages, children's homes, institutions or foster care in Australia up until the early 1990s.
"Child Migrants" refers specifically to the 7000 children who were emmigrated to Australia under assisted child migration schemes. Child migrants were adopted or brought up in children's homes, institutions, orphanages or foster care. Many of these children experienced neglect and abuse while in institutional care.
At the urging of the "Care Leavers Australia Network", in August 2001, the Senate Community Affairs References Committee published "Lost Innocents: Righting the Record – Report on child migration," and followed this in August 2004 with the "Forgotten Australians" report.
Both reports concluded with a number of recommendations, one of which was a call for a national apology.
Prime Minister of Australia, Kevin Rudd apologised on behalf of the government of Australia on 16 November 2009. As of 2009, there were an estimated 7,000 "Child Migrants" currently residing in Australia.
The Australian government had contacted about 400 British child migrants for advice on how the apology should be delivered.
Australia's Roman Catholic Church had publicly apologised in 2001 to British and Maltese child migrants who suffered abuse including rape, whippings and slave labour in religious institutions.
A £1 million travel fund was set up by the British Government for former child migrants to visit their families in the UK.
The Australian Government later supplemented this fund.
Australia Timeline
August 1938: His Grace the Archbishop of Perth, welcoming British child migrants shipped to Australia,

"At a time when empty cradles are contributing woefully to empty spaces, it is necessary to look for external sources of supply. And if we do not supply from our own stock we are leaving ourselves all the more exposed to the menace of the teeming millions of our neighbouring Asiatic races."

December 1944; Statement by the acting Australian Prime Minister,

"It is proposed that the Commonwealth seek out in Britain and Europe, in each of the first three post-war years, at least 17,000 children a year (i.e. about 50,000 in three years) suitable and available for migration to Australia…"

Fairbridge Society Report on Child Migrants sailing to Australia in 1950

"This party is the worst which we have ever received. From whichever aspect they are considered, there is nothing to recommend them… We have in the past featured that it is an advantage to Australia to have immigrants of good sound British stock.
If they are neither good nor sound we must modify our statements and lose one of our most profitable items of propaganda."
[/pane][/accordion]